Four new tech startups embark on a journey to refine their innovative solutions.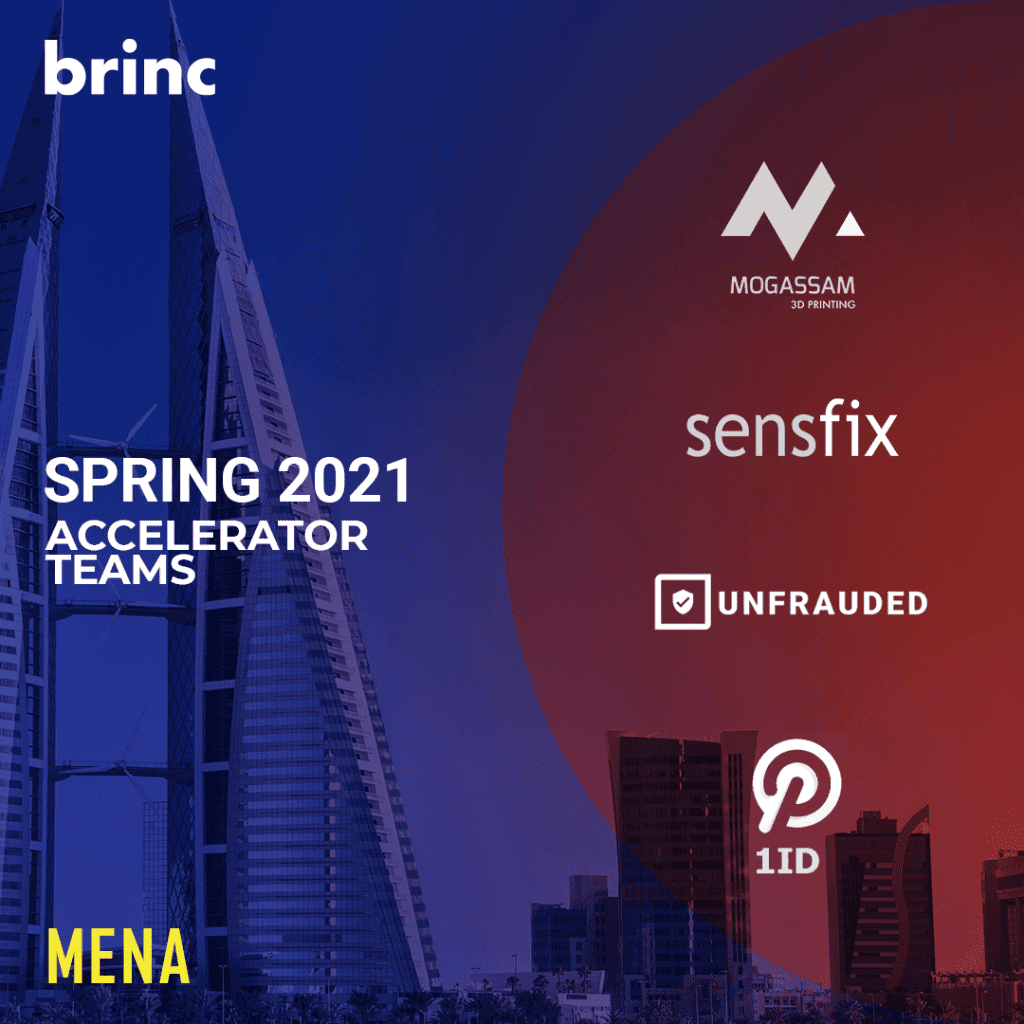 Brinc MENA in partnership with Tamkeen welcomes four new impact startups to the Brinc Family of Game Changers. The startups will kickstart their 3-months accelerator program to de-risk their ventures, accelerate their growth and access the local and regional markets.
Brinc's acceleration program provides tailored support to each participating startup in product refinement, manufacturing, market access and fundraising. Throughout the program, startups get access to a deep bench of local, regional and global, internal and external experts with the aim to ensure the market desirability, financial viability and technical feasibility of their ventures. The startups also access seed investment upon the completion of the program. The Game Changers' innovative solutions are aligned with Brinc's four investment core pillars to impact How We Feel, Where We Live, What We Eat, and How We Move.
Meet Brinc MENA Spring 2021 Game Changers:
By joining Brinc's portfolio, the startups will gain access to Brinc's vast network of regional and global strategic partners, perk partners, corporate partners, VCs and investors providing constant startup support to successfully scale up in the regional market.
---
About Brinc
Brinc is a different breed of venture capital and accelerator platform. Core to their business is the belief that some of the world's biggest challenges can be solved by entrepreneurs, who they like to call GAME CHANGERS. Brinc believes that deep technology-focused startups can fundamentally change how we move, what we eat, how we feel, and where we live for the better if they are given the right backing. Brinc supports and mentors founders and their teams from across the world and provide investment to help them grow. Brinc currently operates eighteen multi-disciplinary accelerator programs across six countries and has made 150+ investments. Brinc MENA operates programs across Bahrain, UAE, Oman and KSA with over 65 accelerated startups. Learn more at www.Brinc.io